Is there anyway I can get rid of any of the junk that hogs up the sidebar: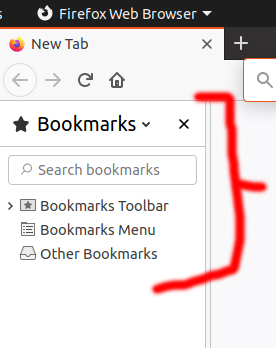 like with perhaps an edit to the css file? Even if I could just get rid of the Bookmarks header and search box, that would be awesome.
Also, is there of making the bookmarks themselves more compact? Thanks for any help.