Hello,
developer "Manuel Reimer" made useful addon "Android PDF.js":
https://addons.mozilla.org/en-US/android/addon/android-pdf-js
/
But when calling that URL on my tablet with Android 8.1 I get message: "No available on Firefox for Android"! A contradiction!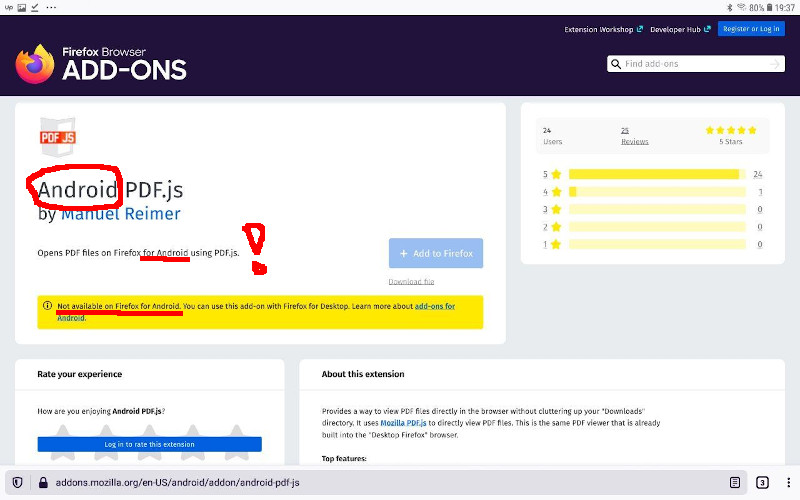 Who can help? - I wanted to make a bug report, but access to bug reporting system impossible (at the moment): "Error...."
tia
Eckard